Here you can find all the coupon codes we have just for you! Use them as many times as you like! If there are any problems, please contact customer support so that we fix the issue as soon as possible. If you have any you would like to see, give us some suggestions down below!
---
Ebates allows you to get money back if you shop through their site. You basically go to Ebates, find the store you are shopping at and it will redirect you to that site. This allows that website and Ebates know that you shopped through Ebates. You get back a percentage based on that store and how much you spend. Ebates also has coupon codes that you wouldn't normally find on discounted sites. They have even just started to allow everyone to save in-stores! For easy detection of whether your website is available under Ebates, download the button here. This allows Ebates to notify you when you're on a site that offers money-back and coupons! I especially love this because it helps make sure I save. So far, I have received almost $30 in savings!
To get you can sign up, click below and you get $10 just for signing up!

---
IPSY is a subscription beauty service that selects products to send to you monthly based on your beauty preferences. This subscription service only costs $10, and it gives you AWESOME products.
To sign up, you can click here!
---
CurlKit, LLC are a mix of natural hair and online experts but above all, we're consumers like you and understand how overwhelming and confusing it is to navigate the endless quantity of natural hair products on the market. Despite the huge number of products it is still difficult to find quality products for the woman of color. That is where Curlkit comes in. There has to be a better way to discover products. Curlkit eliminates the need for endless trial and error and wasted money.
We have created Curlkit to help our subscribers sort through the clutter, find new brands, rediscover old favorites. We want members to find the products and brands that work best for their individual needs while having a bit of fun experimenting along the way!
Each month, you'll receive a selection of 6-9 samples that we've tried and picked ourselves. You'll receive anything from pomades and conditioners to natural hair tools, from well-known brands as well as emerging gems. Keep an eye on our growing list of brand partner
It is super easy to sign up! And I have 10% off of your order here.
---
---
---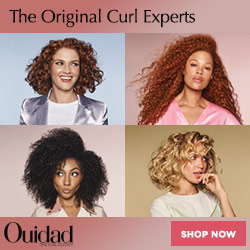 ---
Do you love trendy fashion, but at a reasonable price? MissGuided is the place for you! We have $20 off discount when you click here!
---
ThredUP is the easiest way to shop and sell high-quality secondhand clothes. They have hundreds of designer brands for a fraction of the retail price! Some clothes are gently worn and some are brand new with tags! To start you off, I am able to give you $10 off your first purchase!
Click Here to use your $10 off!